Bread Cutter
How would you like to make place for an egg on your slice of bread?

Building a prototype of an egg cup that LeCreuset could design and sell under its brand, we detailed the conceptual design: instead of building an object that holds up an egg, this product would cut a disc of bread out of a slice, allowing for the egg to be placed right onto the slice, allowing for exciting consumption of semi boiled eggs.

Following the colour and shape of typical LeCreuset products, we broke down the object into 3 parts: cutting edge, main body and top. The main body was machined in solid stainless steel to make the object feel heavy and in line with the cast iron products of LeCreuset; while the top and bottom were turned in wood and painted.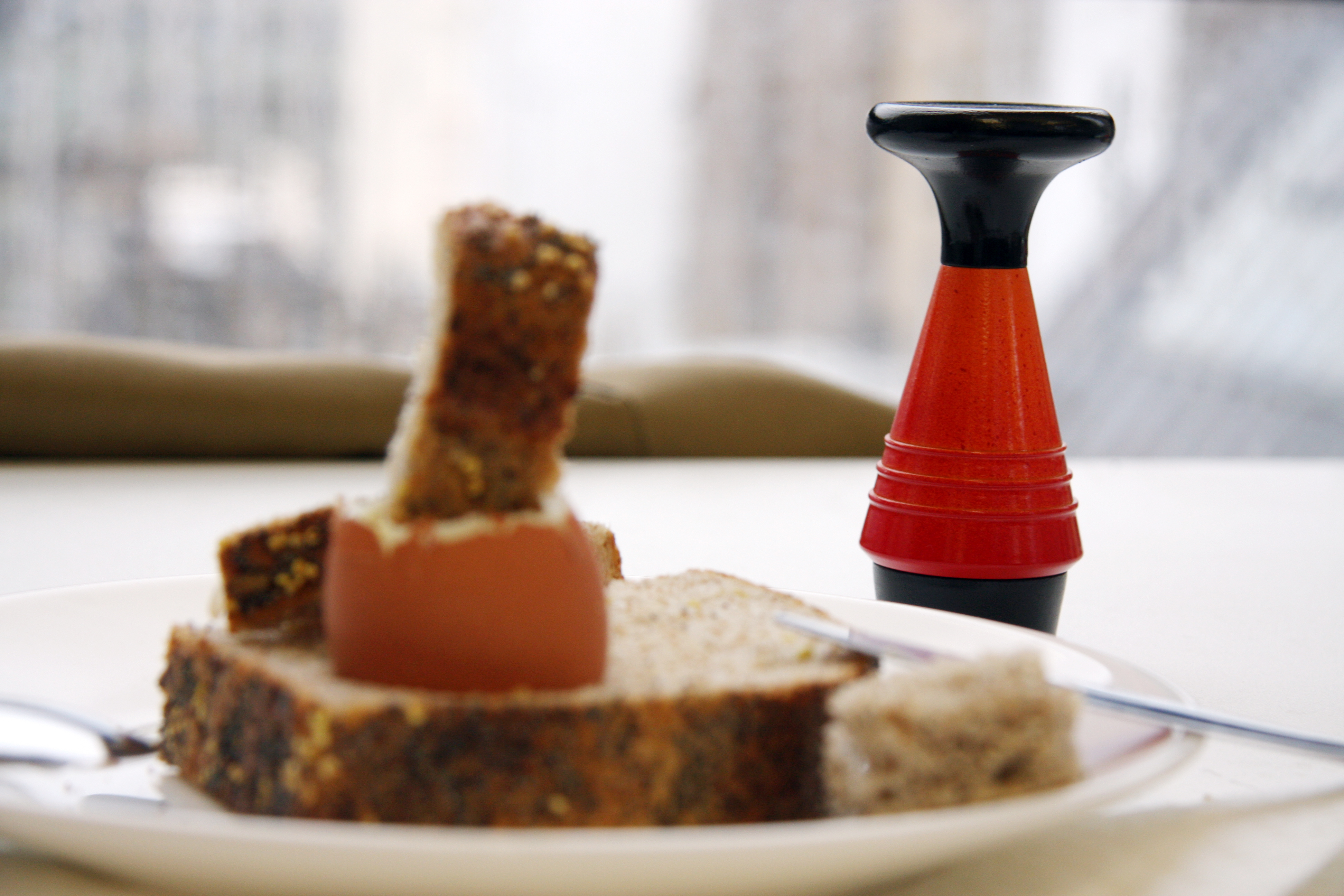 Collaboration with Chris Pinches and Jacky Chung.