On-the-go Breakfast
As busy millennials create their own breakfast mash-ups to fit their busy lifestyle, could an old favorite find new relevance?
Brief & Scope
Convinced of a breakthrough technology to counter decline in milk consumption, the client approached us to validate their new breakfast product. The project expectation was to reach out to a broad user set within the target market and confirm the opportunity.

Research Approach
Taking a systemic and open-minded approach, we expanded the research intent to understand not just how users responded to the product, but also what their overall breakfast needs were. We decided to explore human behavior that even affects food selection and eating choices. This direction would not only address the current product but also uncover new opportunities.
Research Tracks
In order to engage a diverse set of users, and to broaden user activities, we designed three distinct research tracks. Individually and in groups, in-person and remote, we observed users with their breakfast habits. We heard their stories and their complaints, their wishes and their frustrations, capturing the 'why' behind everything.
Synthesis
We designed a synthesis method to assimilate the inputs from various research tracks, and grouped our learnings. We conducted a mid-synthesis collaboration session with the clients to understand their circumstances and hear their responses to the emerging learning.

The final understanding from the research was that users' breakfast needs were not fully being met by the new product, and that the client would need a shift in product strategy.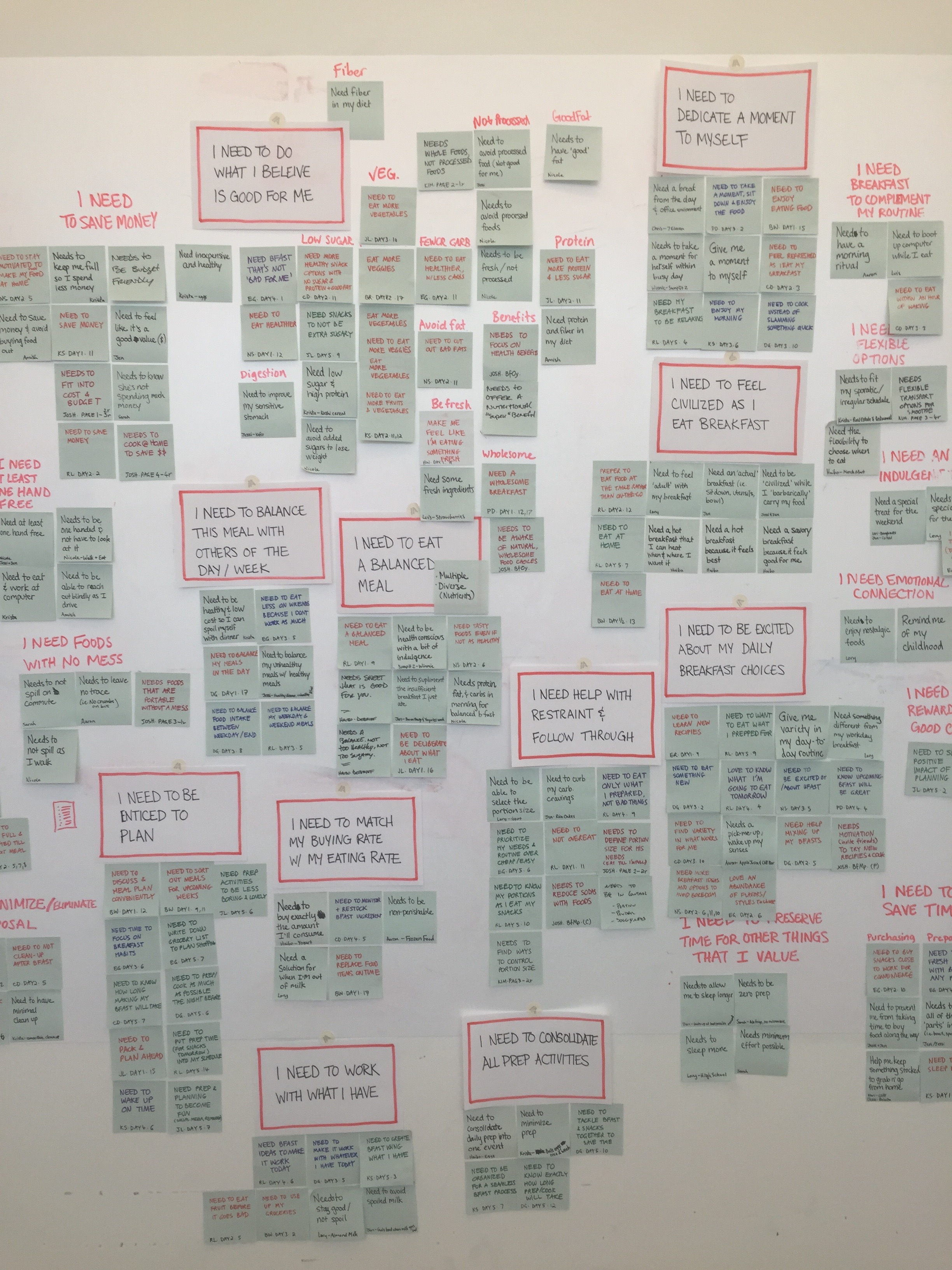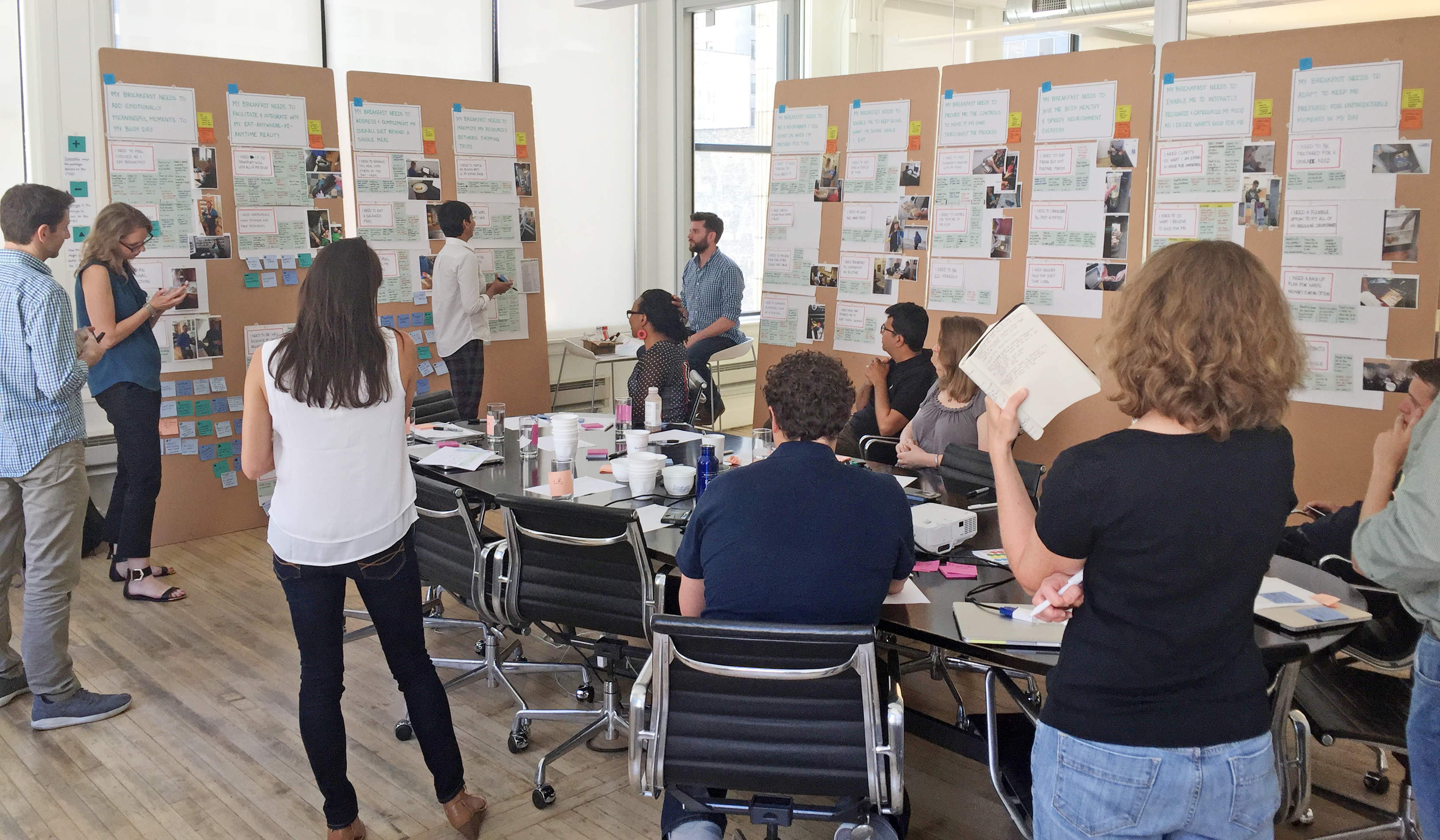 Insight
The decline in consumption of a traditional milk-based breakfast was more about being nutrition-conscious and appearing civilized than the struggle with non-portable milk.

Simply offering a portable version of a milk breakfast was not a successful strategy.
Strategy & Recommendation
We defined a framework to help our client understand the missed opportunity with respect to users' current breakfast needs, and what their options were from that point on. In addition, we supported the strategy recommendation with a host of uncovered opportunities, actionable and within their reach.


Client Response
The trust we built with the client helped them through this unexpected learning. They took the research results on board and decided to scrap the new product, instead focusing on exploring the other opportunities uncovered. Subsequent products that better meet user needs have already entered the market.