Evolution of Creative Learning
How might organizations foster a culture of learning against the backdrop of continuous industry disruption?

Context
Learning has become central to the workplace conversation. 65% of our future jobs—those that today's primary school children will grow into—don't exist yet. Even more urgently, according to Deloitte, the #1 reason people quit their jobs today is "inability to learn and grow".

With such pressing importance for learning across the workplace, there is a need for a refreshed understanding of what 'learning' even means in today's disruptive environment.
The Premise
'Creative Learning' is emerging as the new way people problem-solve, think holistically, adapt to changing contexts and collaborate cross-functionally. Picking up new skills on-the-go, workers are beginning to adopt learning as part of their everyday work process.

This approach to work—abundantly visible at the fringes of the workforce—is gaining momentum as it proves to be a reliable and repeatable path to innovation in a competitive industry.

Driving Questions
We began by immersing ourselves in mainstream as well as analogous learning environments: corporate workplaces, innovation consulting offices, coworking spaces, higher-ed classrooms, public libraries, and Montessori schools.


Our goal was to understand how learning occurs across diverse environments in an attempt to codify learning behaviors for actionability through design. Deepening our understanding through secondary research and existing Gensler knowledge, we developed a Learning Dimensions framework to codify the four different ways in which learning occurs.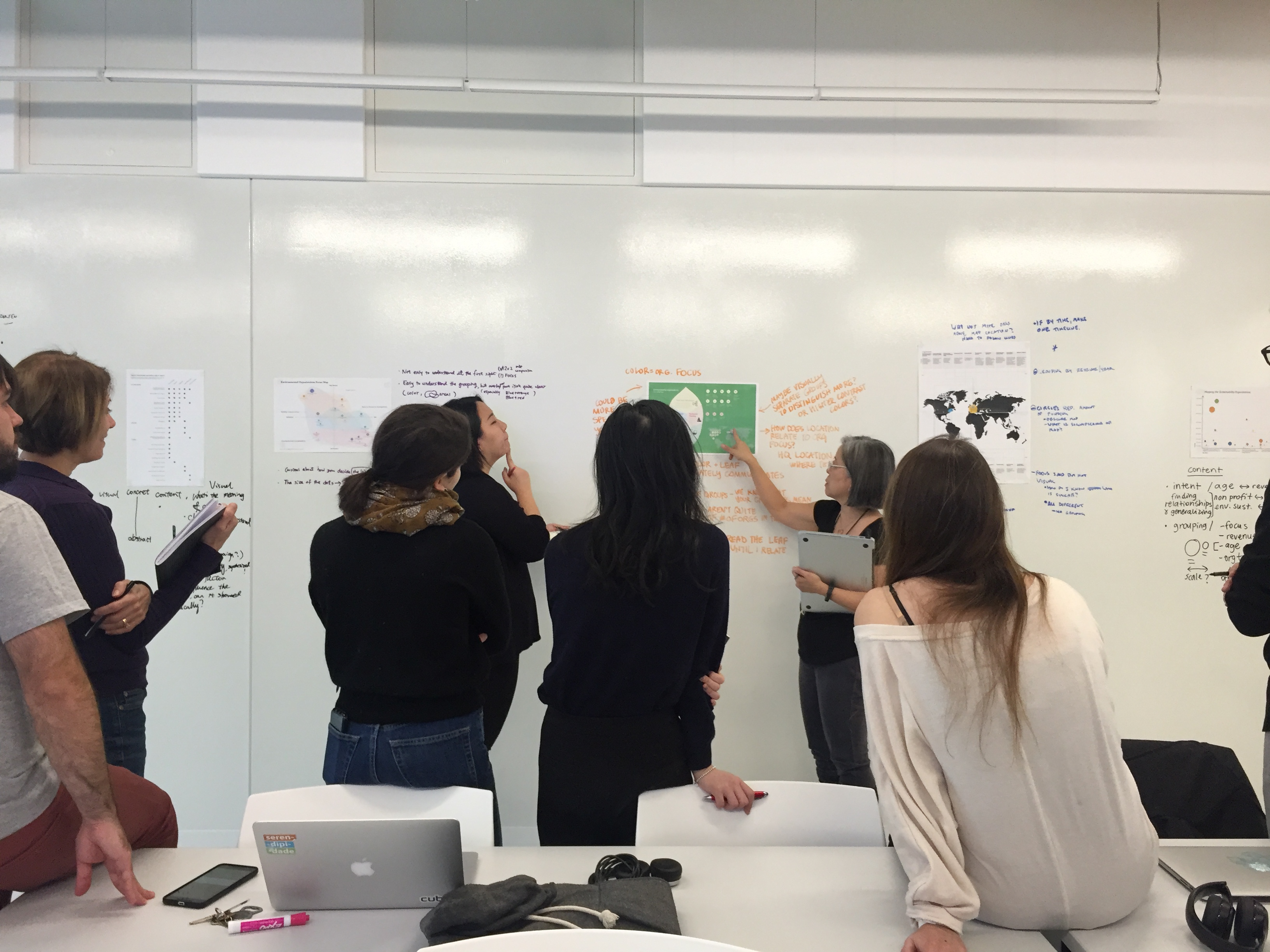 Learning Dimensions
Two key aspects dominate the way learners gain knowledge through Creative Learning: whether their learning moments are planned or not, and whether they are structured or not. These axes help define the four Dimensions of Creative Learning, helping codify behaviors in this ambiguous space.

The Learning Dimensions codify the ways we learn, building nuance to our understanding and helping actionability. The four dimensions of learning are chance-based, mentorship-based, platform-based, and training-based.

Design Implications
Each Learning Dimension unlocks opportunities for innovations in products, services, and environments. We discovered that promoting any kind of learning requires a systemic approach— architectural/interior design is not enough. They must be supported by other designed interventions, including policies, communications, protocols, services, and cultural practices for a coherent and effective experience for learners.
Implementation Research
As we developed an understanding of learning needs and motivations from learners' perspective, we turned our attention toward curators, implementors, and influencers of learning in an organization.

Clarity and formal dialogue are needed
as different stakeholders in the learning landscape work together: HR and L&D communities, executives, business leaders, mentors, and managers.

The Learning Experience Gap
HR and Learning & Development professionals are spread across centralized groups as well as within business units, making change difficult. Current fractures and boundaries do not allow for easy coordination of learning and development efforts. This exposes an unmet need in framing the conversation and bridging the Learning Exprience gap.

Companies need to rethink organizational structures to effectively enact the learning dimensions framework and offer a coherent learning experience for workers. In order for learning to be most effective, all four Learning Dimensions must be activated and balanced through an integrated approach across organizational verticals.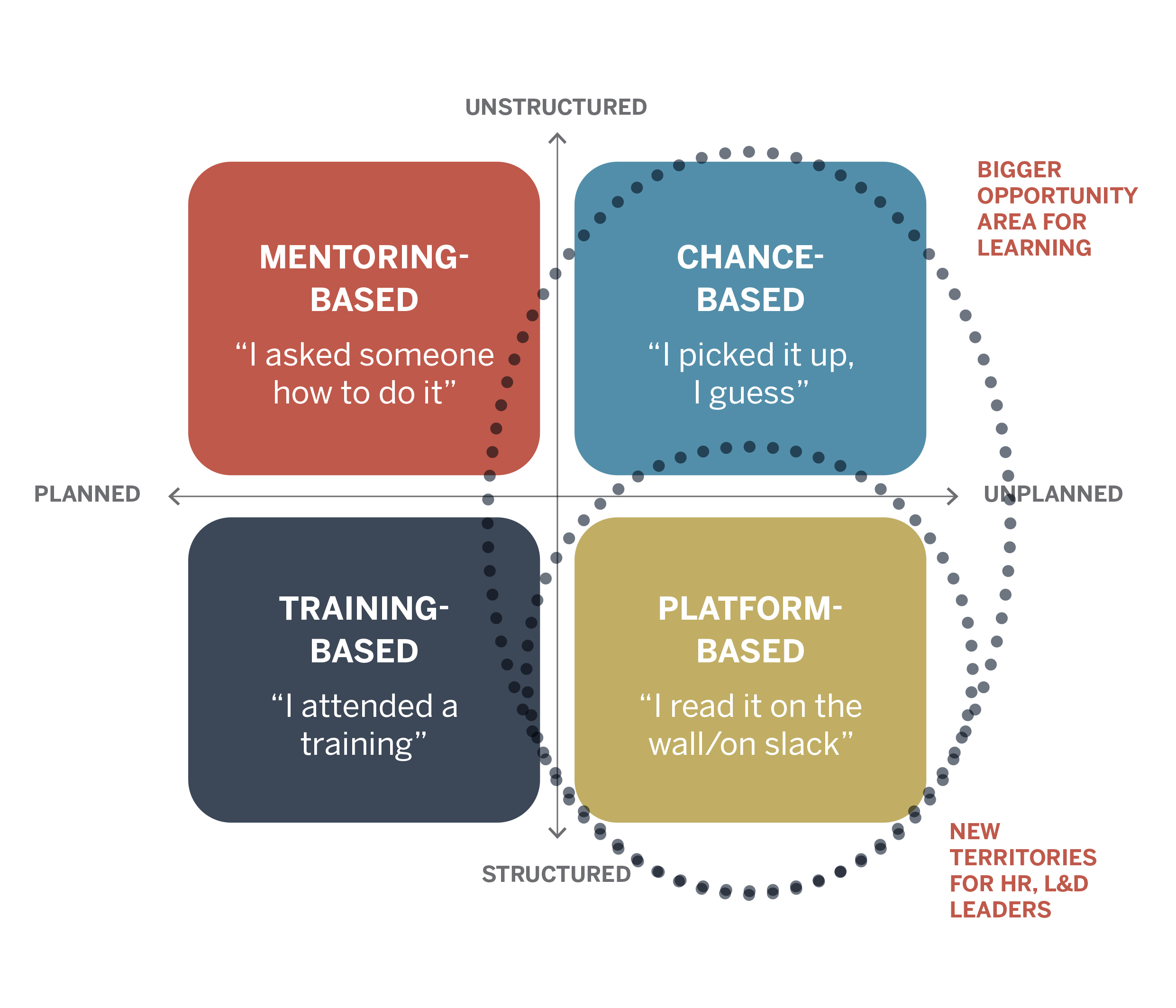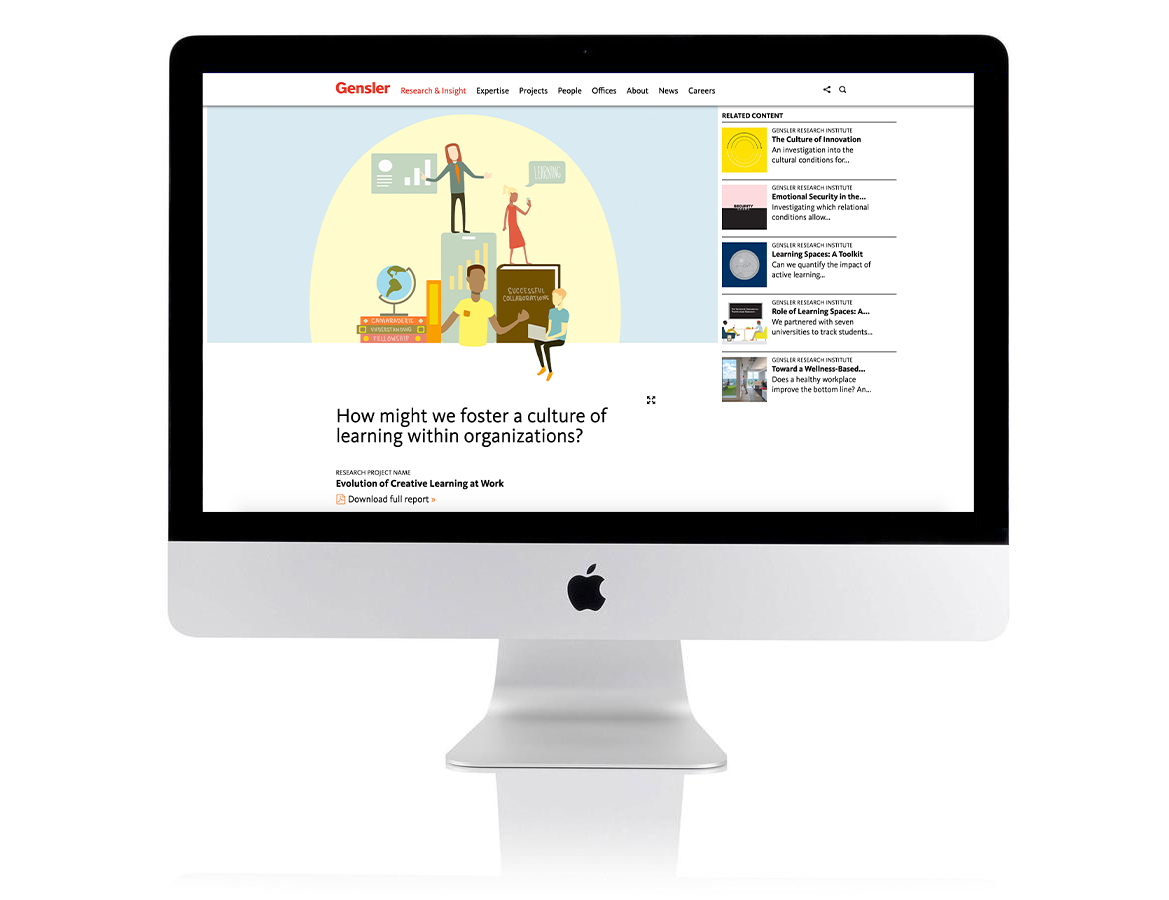 White Paper
We published a white paper summarizing our findings, the Learning Dimensions framework, and early design implications to encourage organizational success. Download the complete
report here.

What's Next?
As we enter into year 3 of the research, our goals are to continue development of an integrated learning approach in partnership with potential clients.
In parallel, we will be exploring the impact of remote working/learning in our current pandemic reality. More specifically, we want to capture the workarounds/appropriations that are occurring across the workforce, as well as speculating design futures for a new model of learning.